The Catskill Cup 2020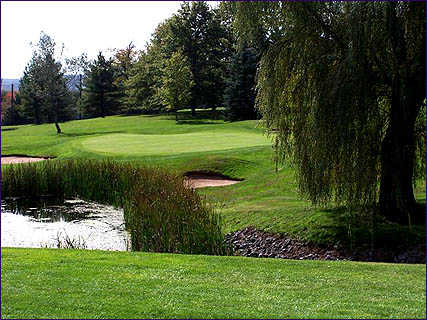 The Catskill Cup is one of The Arc Sullivan-Orange major annual fundraisers. All proceeds benefit The SullivanArc Foundation and the over 2,000 people with disabilities that receive services from The Arc Sullivan-Orange Counties, New York. 
DUE TO COVID-19, WE WILL BE MAKING IMPORTANT SAFETY CHANGES THIS YEAR.
The Villa Roma Golf Course is working diligently to make sure safety precautions are taken to give you a safe yet enjoyable tournament.
Sunday, July 19 
A morning round at beginning at 8:30am and an afternoon round beginning at 12:20pm with tee-offs every 10 minutes.
Registration will begin May 15th, 2020
Entry Fee $135 Per Golfer
For those that do not wish to golf this year, but wish to donate, please see the donate option below.
Entry Fee Includes: refreshments available all day long, on-course contests, a shirt and gift to all golfers. 
Villa Roma Resort and Conference Center
Callicoon, NY
Attention Golfers: 
The changes we will be making include: 
· Staggered arrival and tee-off times every 10 minutes to avoid large gatherings.
· A morning round at beginning at 8:30am and an afternoon round beginning at 12:20pm. 
· Limited to 72 Golfers. First come, first served. One cart per golfer. 
· No indoor dinner or awards ceremony. Prizes will be awarded outdoors or mailed. 
· Box lunch served outdoors during both morning and afternoon sessions. 
· No money exchanged or payments made on site. 
· All golfers must pay in advance by check or credit card (online or phone) or Paypal (online). 
· In the event that Arc Sullivan-Orange must cancel, all payments will be refunded.
We are requesting that all golfers pay in advance at time of registration. In the event that the tournament is cancelled after golfers are registered and paid, each golfer will receive a full refund. The same is true if a golfer must cancel in advance due to illness. Cancellations on the day of the event will not be refunded. We ask that golfers remain flexible in the event there are future changes or other regulations.
REGISTER BELOW
INTERESTED IN SPONSORING? CLICK HERE
For more information call:
845-796-1350 ext 1050
Or email Joan Glase at jglase@arcsullivanorange.org
In lieu of a raffle, all golfers will be entered into a door prize drawing for one of two Ping Sigma ZB2 Putters. One will be awarded in the morning session and one for the afternoon session.
Catskill Cup 2020 Registration
Pay with Paypal here.

Pay with Credit Card or Check here: