Dream Catchers Dinner 2019
Please join us for our annual Dream Catchers Dinner where we celebrate the accomplishments of a person we support and those who helped them achieve their goals. Thursday, April 4th at at 5:30 pm Anthony's Pier 9.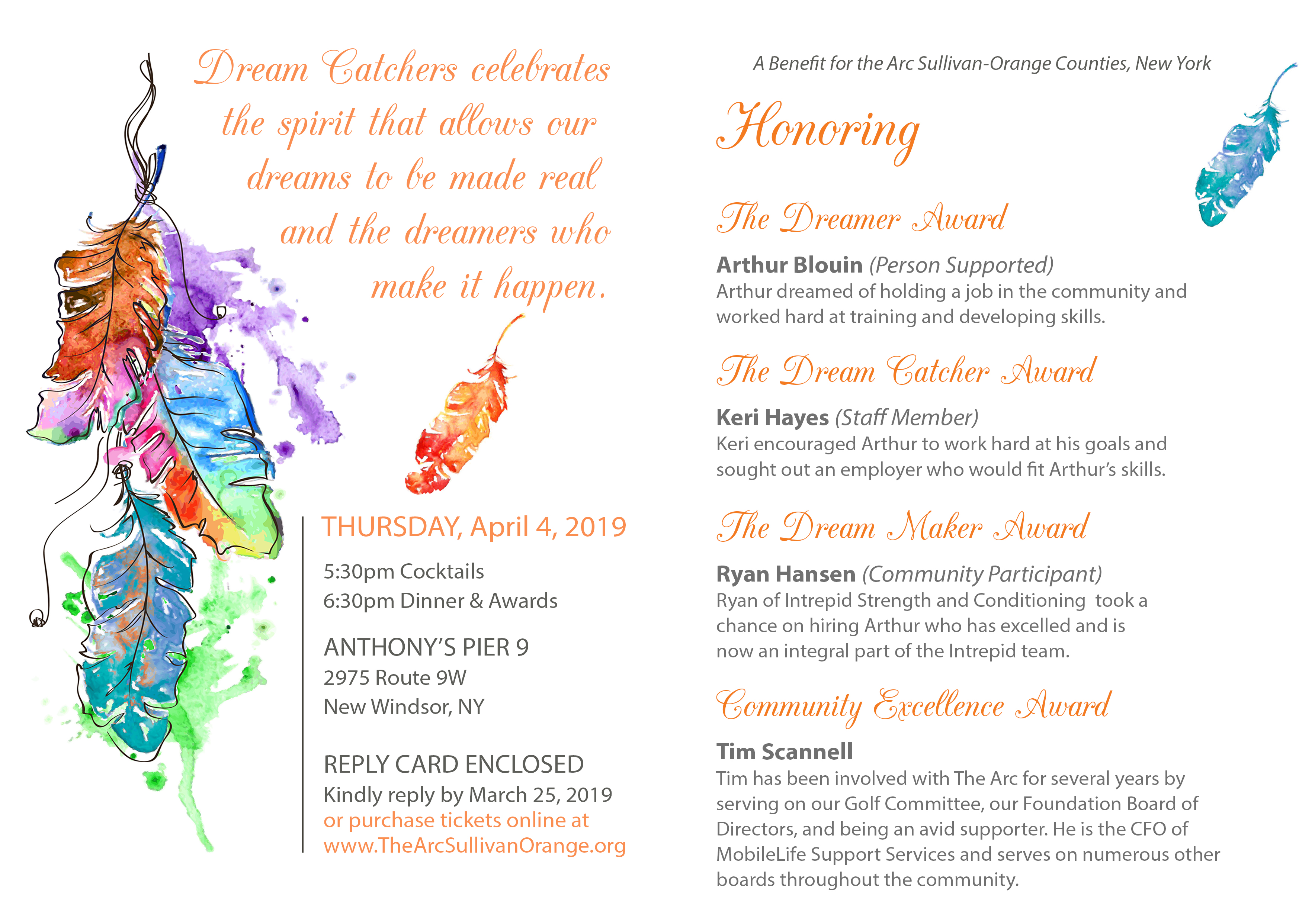 Please note date change - Thursday, April 4th
Interested in Sponsoring or placing a Journal Ad?
View and purchase Sponsorships or ads here.
Purchase Dream Catchers Dinner Tickets below or by calling 845-796-1350 ext 1050