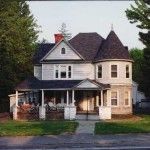 The Arc Sullivan-Orange Counties, NY Residential Program provides family style housing in over 40 locations throughout Sullivan County and Orange County. Options include supportive apartments, supervised apartments and family-style households (individualized residential alternatives, or I.R.A.s) for 3-10 persons, each designed to offer support and independence, personal privacy and access to the community. Responsibility for meals, shopping, cleaning and group activities is shared by residents. Individual preferences and needs are the first consideration in matching homes to persons.
Each residence/apartment focuses on supporting individuals in precisely the manner that best recognizes and maintains their individual strengths; and optimizes opportunities for a lifestyle, which emulates and corresponds with the predominant lifestyle of other members of the community. Residences also seek to minimize specific areas of vulnerability without infringing upon the rights of an individual to make choices and express preferences.
Residential Services stresses individualization, independence, integration, productivity and self-determination. Our philosophy is that people develop best from a secure base of interpersonal relationships; that all people have the ability to learn; that each person is unique; and that people have the desire to be competent. The Residential Program provides a setting that maximizes searching for capacities and gifts, spending time getting to know people, seeing people served in the context of their local community, and bringing people together by discovering common experience.
For more information on our Residential Programs please call The Arc of Sullivan-Orange Counties Intake Coordinator:
Jacqueline Broder at (845) 343-0871 ext. 4346 or jbroder@arcsullivanorange.org.
Residential Services Main Office
162 East Broadway
Monticello, NY 12701
Phone: 845-796-1350 x4108
Email: residential@arcsullivanorange.org